Dog Daycare, the

Right

Way
Let your best friend play while you are away!
Our expert staff will be there to let them run, think, make friends, and enjoy every minute of their time apart from you – guaranteeing they are tuckered out all the way home.
Between work, socializing, the gym, and errands, life gets pretty hectic.
While you run around, make sure your dog can too! With extended hours and a trained staff, you don't have to worry about rushing home to let Fido out or feel guilty about leaving him home alone all day.
Let your pet make friends and get loved on all day at BarkBound.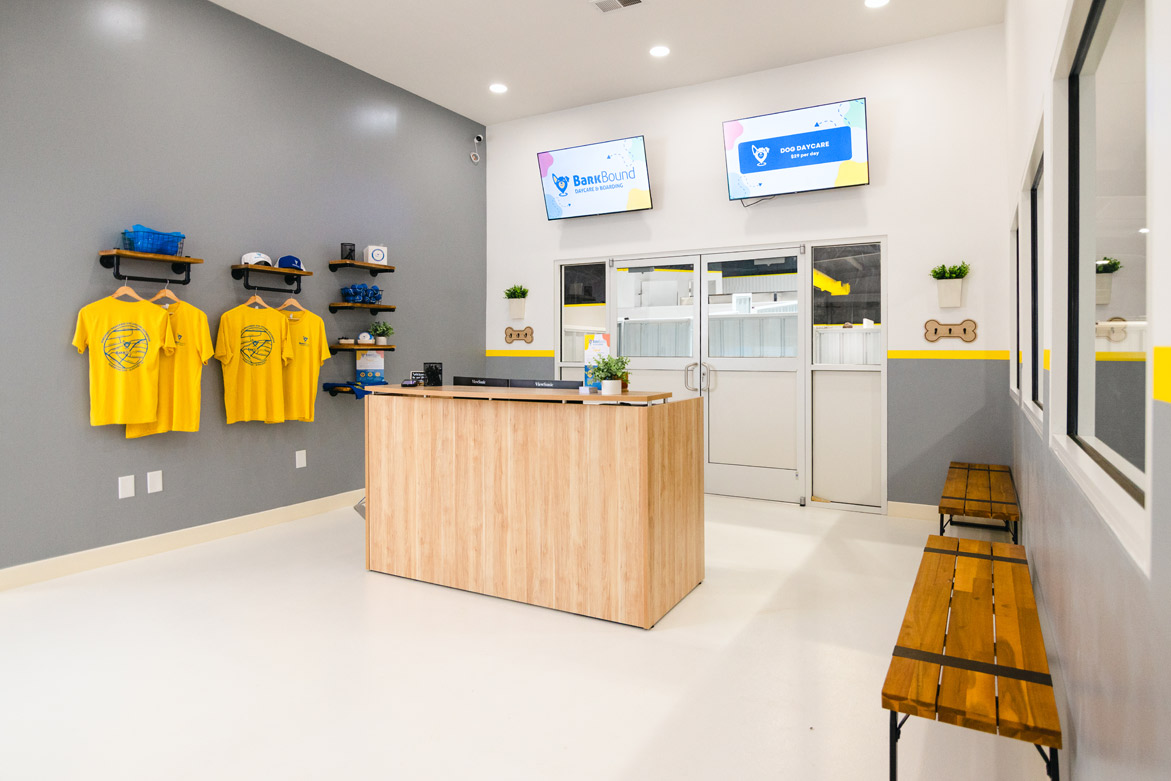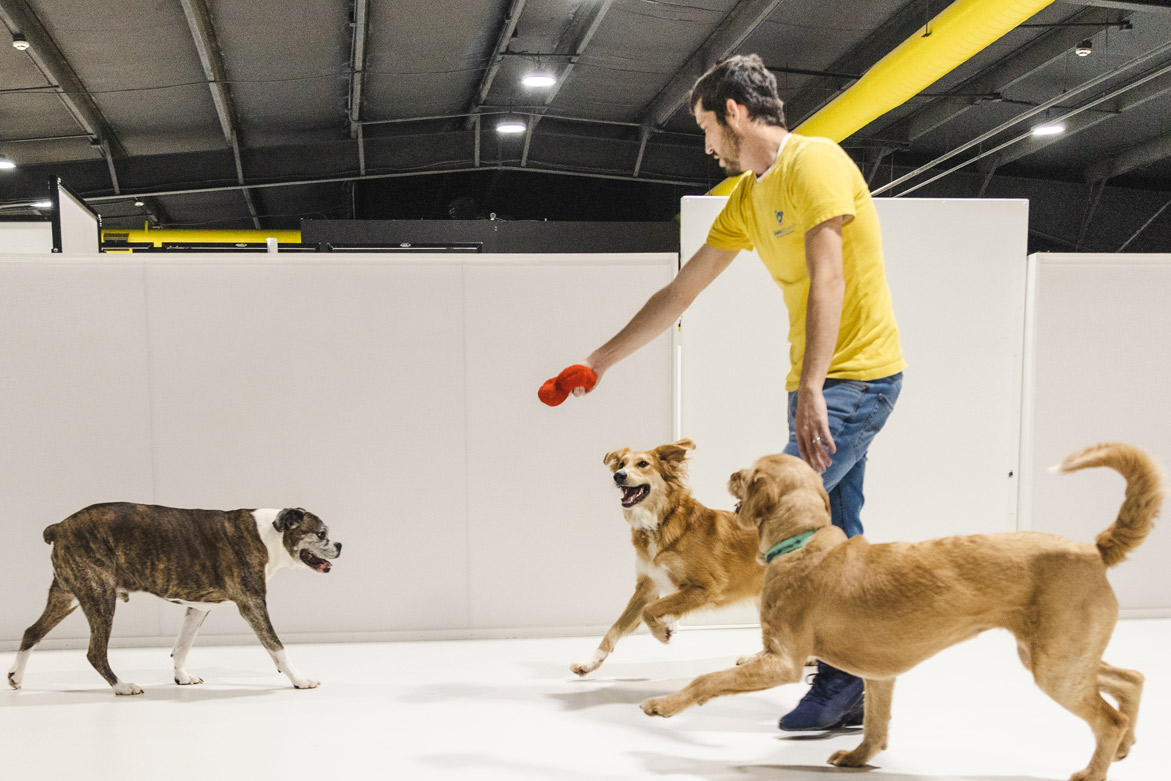 With a variety of boarding options, you can rest assured that your pet will relax in luxury while you are away. With attentive staff and days filled with playdates, your pup may not be ready to come back home. If you can't take them with you, let an expert watch over them.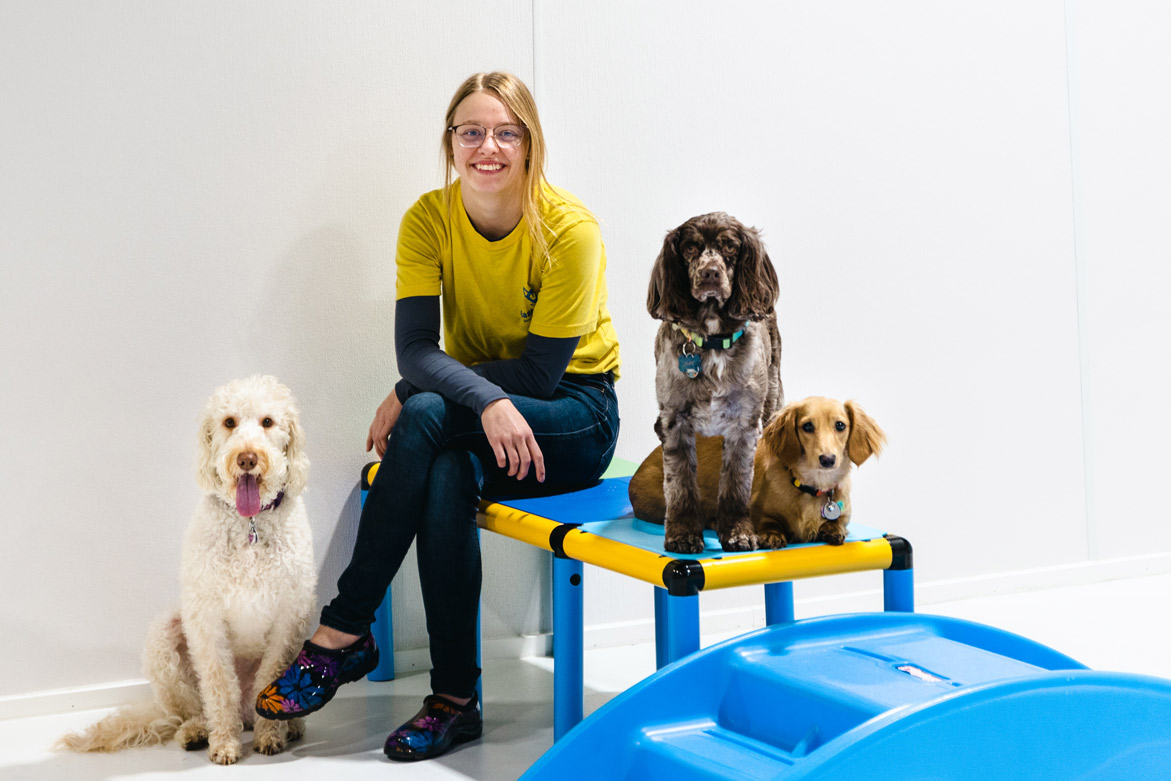 At BarkBound, it is our priority to create a safe, healthy, enriching environment for your pet. That is why from day one, we have consulted with veterinarians to ensure everything from the products we use, to the design of our facility, to the schedule of your pup's day is best for your furry friend.
Daycare & Boarding Fit for Man's Best Friend