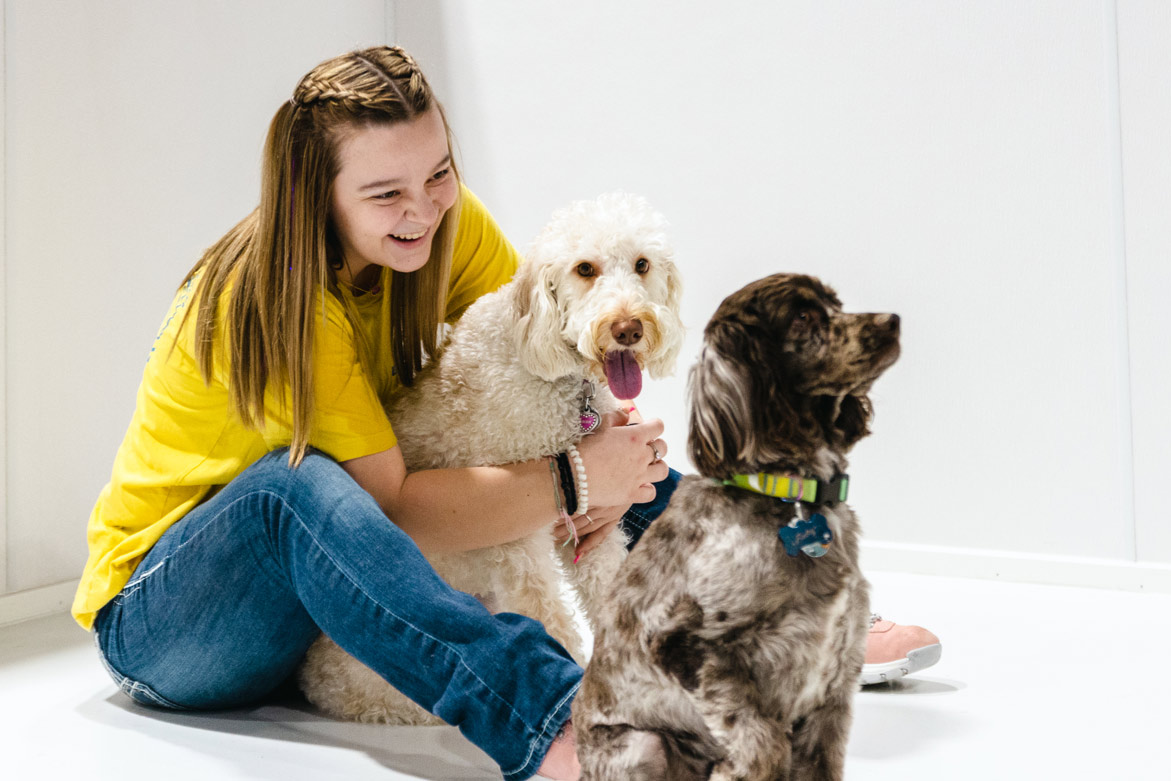 Learn what sets BarkBound apart from other daycares
At our core, BarkBound is a space committed to enhancing the quality of life for dogs, their families, and our communities.
With a professional and caring team, our daycare and boarding facility offers an active and healthy alternative to leaving your best friend home alone when life gets busy. Our founders include a veterinarian, and other pet care experts, whose mission is the creation of a space focused on the exercise, socialization, and enrichment that is vital to a dog's well-being. When BarkBound is your destination, you are bound for a community that cares for your pet as much as you do.
Mission
With a focus on safe, social enrichment, BarkBound is your dog's home-away-from-home, guaranteed to have them tuckered out at the end of each day.
Vision
Creating communities where all pets are cared for like family, contributing to the betterment of the daily lives of both canine and human alike.
Prioritize
your pet's wellbeing
Serve
both dogs and their
owners
Treat
your dog like our own
furry family
Create
transparency from
playpens to the lobby
Build
community through
puppy-love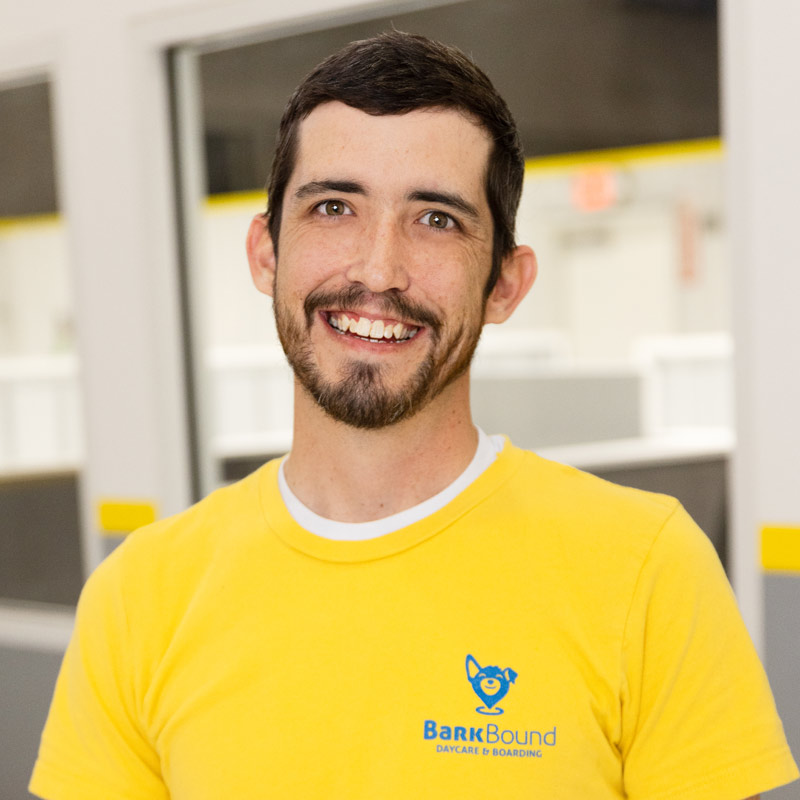 Jeff has been in the pet care industry for 12 years with a passion for the nurture and development of dogs. He brings with him, years of training and leadership inside the pet care industry, specifically in off-leash boarding, to help constantly improve and build a great environment for dogs. Having the influence of dogs throughout his whole life has led him to explore alternate methods of dog boarding that relieves the stress from dog owners and their pets. He prides himself in creating a transparent, safe and engaging option for dog boarding and daycare.
Daycare & Boarding Fit for Man's Best Friend